Przeglądarka Internet Explorer, której używasz, uniemożliwia skorzystanie z większości funkcji portalu ngo.pl.
Aby mieć dostęp do wszystkich funkcji portalu ngo.pl, zmień przeglądarkę na inną (np. Chrome, Firefox, Safari, Opera, Edge).
Mocni w promocji Poradnik dla stowarzyszeń i fundacji, które chcą skutecznie mówić o sobie. Zamów PDF >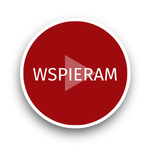 Ogłoszenia
For the SOCIAL POLICY TEAM at ECORYS we are looking for a CONSULTANT/SENIOR CONSULTANT
For the Social Policy Team, Ecorys Poland currently seeks a Consultant/Senior Consultant with M&E experience, excellent research skills and excellent knowledge of the Ukrainian context. Ecorys is a leading European research and consulting provider in the public sector with offices in Belgium, The Netherlands, Spain, the UK, Croatia, Bulgaria and Poland. We offer monitoring and evaluation services, research, technical assistance, grant management and capacity building in over 100 countries, working for such clients as the European Commission, the European Parliament, key EU agencies, the United Nations and various national and regional governments as well as international organisations. The candidate is predominately going to support our current M&E work and acquisition in Ukraine in a number of thematic areas (e.g. humanitarian assistance, social inclusion, employment and education, energy, and environment). Depending on his/her interest, s/he could be involved in research at the EU level and/or work for other clients.
About the role:
As part of the Social Policy Team, you will be responsible for:
· Preparing and winning tenders for European and international clients ;
· Developing research methodologies, undertaking high-quality research and preparing reports for European and international clients;
· Developing expertise within the company on a wide array of policy areas, including those of interest to you and contribute to the development of our market strategies;
· Managing project teams and subcontractors, taking responsibility for meeting client needs within quality, time and budget constraints;
· Building and maintaining relationships with a range of key clients and stakeholder/partner organizations, including academics, NGOs and other actors.
Required experience:
· Strong academic background: Master's or equivalent in law, sociology, public policy, politics or a related discipline at a minimum, PhD studies (ongoing or finished) a plus;
· Strong analytical skills, and knowledge of quantitative and qualitative data collection and analysis methods;
· Considerable relevant professional experience in the field of public policy research – in consultancy, academia, public administration or social partners (CSOs); experience in monitoring and evaluation of public policies desirable.
· Understanding of Ukrainian context and previous work experience in Ukraine and other Eastern European countries,
· Excellent (C1/C2) English academic writing skills (candidates are asked to provide their publications and/or pass the entry test); fluent Ukrainian and/or Russian required.
· Previous experience in developing research proposals and applying for funding from international and European institutions or bilateral donors desirable;
· Project management experience a plus;
· Pro-active, able to self-management and eager to take the initiative in business acquisition.
What we offer:
· Friendly and flexible work environment with the possibility of full remote work;
· Diverse and inclusive culture where mutual support, teamwork and respect are highly valued;
· Opportunity to work on a diverse portfolio of projects in regard to topics, clients and locations;
· Attractive bonus system;
· Self-development opportunity (Ecorys Erasmus, Ecorys Academy, language courses, etc.)
How to apply:
If you are interested in the above-described position, please send your CV (including previous projects and publications) before 30th June 2023 to joanna.polkowska@ecorys.com, with information in the subject: "M&E Expert Ukraine", and with data processing clause in the content of the CV: "I hereby give consent for my personal data to be processed by Ecorys Polska Sp. z o.o. to conduct recruitment for the position for which I am applying and for the purpose of any future recruitment processes.
Please note that this is a permanent position at Ecorys. If you are interested in project-based assignments only, please state this in the title of your email ("M&E Expert Ukraine – project-based").
Only shortlisted candidates will be contacted.
Imię i nazwisko:
Małgorzata Serafin-Terka
Ważność ogłoszenia: od 17 maja 2023 do 17 czerwca 2023
Redakcja portalu www.ngo.pl nie odpowiada za treść ogłoszeń.