Przeglądarka Internet Explorer, której używasz, uniemożliwia skorzystanie z większości funkcji portalu ngo.pl.
Aby mieć dostęp do wszystkich funkcji portalu ngo.pl, zmień przeglądarkę na inną (np. Chrome, Firefox, Safari, Opera, Edge).
Mocni w promocji Poradnik dla stowarzyszeń i fundacji, które chcą skutecznie mówić o sobie. Zamów PDF >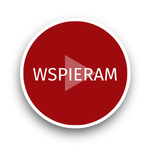 Ogłoszenia
HIAS Poland Country Office is seeking Program Officer
HIAS Poland Country Office is seeking a Program Officer to join its small, yet growing and dynamic team based in Poland.
HIAS is the world's oldest refugee agency, formally established in 1902 to assist Jews fleeing pogroms in Russia and Eastern Europe. Continuing from its work in the 1990s, HIAS expanded its resettlement work to include assistance to non-Jewish refugees. With the Russian invasion of Ukraine in February 2022, HIAS rose to two enormous challenges, mobilizing its national and international networks to refugees from Ukraine in several neighboring countries as well as internally displaced persons inside Ukraine. New country offices were opened in Moldova, Poland, and Romania to step up its assistance to people displaced by the war in Ukraine.
As part of the HIAS Poland Team, the Program Officer will manage and oversee the implementation of program activities within HIAS' framework which are Legal Protection, Mental Health and Psychosocial Services, Economic Inclusion and Gender Based Violence Programs. This position leads in the coordination processes internally and with external partners to get humanitarian assistance for HIAS beneficiaries. The Program Officer will also support the development of proposals for new funding for projects that contribute to the Monitoring and Evaluation and Partnerships Management functions.
The ideal candidate is a proactive, versatile, and motivated individual with a good understanding of project management lifecycle, and preferably human rights, humanitarian, and refugee law and practice.
The Program Officer will report to the HIAS Country Director.
It is an on-site work, in the HIAS Poland office in Warsaw.
ESSENTIAL FUNCTIONS:
Assist in the development and implementation of HIAS Poland Country Office program strategy in line with the Refugee Rights Framework.
Contribute to the design and implementation of projects and activities aimed at promoting self-reliance, resilience, and dignity among refugees and host communities.
Collaborate with the Protection Coordinator and other team members to ensure timely and adequate programmatic implementation and budget utilization.
Establish and maintain strong working relationships with existing and potential partners, including NGOs, government agencies, and community-based organizations.
Represent HIAS Poland Country Office in relevant meetings, forums, and workshops as required.
· Coordinate with partners to ensure effective collaboration, information sharing, and joint planning for program implementation.
· Coordinating with HIAS Regional Team, other Country Offices and Technical Teams to support the Country Office in trainings, country missions, and other needs upon request.
Ensure the timely preparation of comprehensive and statistical reports requested by program leadership.
Ensure aggregation of data retrieved from existing partnerships in collaboration with HIAS' Sectoral Coordinators
Support the development and implementation of monitoring and evaluation frameworks and tools.
Collect, analyse, and report on project data from the partnership organizations and CO implemented projects ensuring accurate and timely submission to the Country Director.
Provide regular updates on project progress, challenges, and opportunities to the Country Director and other relevant stakeholders.
QUALIFICATIONS & REQUIREMENTS:
· Bachelor's degree in a relevant field such as International Relations, Development Studies, Social Work, Project Management or related discipline.
· At least 3 years of experience in project management and implementation in a humanitarian context, preferably with a focus on refugee protection, livelihoods and economic inclusion, or emergency response.
· Demonstrated knowledge of international human rights, humanitarian, and refugee law and practice.
· Proficiency in Microsoft Office (Word, Excel, PowerPoint, Outlook)
· Strong interpersonal and communication skills, with the ability to work effectively with diverse stakeholders.
· Preferable experience in monitoring and evaluation, including data collection, analysis, and reporting.
· Fluent in English and Polish, both written and spoken; knowledge of Ukrainian or Russian is an asset.
· Excellent organizational skills, with the ability to prioritize and manage multiple tasks in a fast-paced environment.
· Demonstrated ability to work independently and collaboratively within a team.
Please apply via HIAS Careers:
https://hias.hrmdirect.com/employment/job-opening.php?req=2497778&&&nohd#job
Ogłoszeniodawca:
Fundacja Hias Poland
Ważność ogłoszenia: od 23 maja 2023 do 19 czerwca 2023
Redakcja portalu www.ngo.pl nie odpowiada za treść ogłoszeń.