Przeglądarka Internet Explorer, której używasz, uniemożliwia skorzystanie z większości funkcji portalu ngo.pl.
Aby mieć dostęp do wszystkich funkcji portalu ngo.pl, zmień przeglądarkę na inną (np. Chrome, Firefox, Safari, Opera, Edge).
Zobacz, jak organizacje stosują narzędzia fundraisingu Narzędzia fundraisingu w Polsce. Kup poradnik PDF >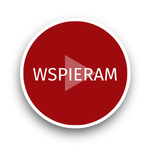 ROLE OVERVIEW
Project: Get out the Vote - European Elections Campaign
Location: Poland (needs to be based in this country) - Remote work
Contract: Part-time (50-70%), Freelance, January 2024 - June 2024
Salary range: (full time basis)
38.000 - 43.000€ annual gross
Application Deadline: midnight (CET) 19th November 2023.
About the Project:
To support our "Get out to Vote" campaign, we are seeking three passionate and highly motivated Community Organizers to join our team in France, Poland, and Spain. These individuals will play a crucial role in mobilising people and encouraging them to vote in the European elections. The selected candidates will be responsible for building strong community networks, organising awareness raising campaigns, and driving voter turnout in their country.
About the role:
Mobilising people by raising awareness on the importance of voting in the European elections.
Supporting in the design, delivery and implementation of the Get Out the Vote campaign in X country.
Establishing contact with members of the WeMove community via email, phone, social media channels etc including being creative in finding ways to communicate
Developing and maintaining relationships with local community groups, organisations, and influencers.
Organising and execute offline and digital campaigns and events to promote voter engagement.
Collaborating with the communications team to create engaging content for online and offline platforms.
Tracking and reporting campaign progress, maintaining accurate records.
Engaging in data-led decision-making
Engaging with media in your local context
WHO ARE WE LOOKING FOR?
You're part of the activist movement - either volunteer or professionally - with a deep knowledge of the political and social landscape in your country (France, Poland, or Spain), including knowledge of local issues, influencers, and organisations.
You are values-driven, and relate to the values of WeMove Europe as stated in our vision document here.
You're passionate about people power and have a deep commitment to activism, in promoting civic engagement, democratic participation, and an understanding of the importance of voting in democratic processes.
You bring established connections to movements in your country in a particular or several thematic areas (migration, nature conservation, labour rights, women's rights are only some examples). If your connections go beyond borders and across Europe, even better;
You're an excellent communicator: excellent verbal and written communication skills in both the local language and English (for internal communication), with the ability to connect with individuals from diverse backgrounds.
You have demonstrated experience in community organising, activism, or grassroots campaigning, with a successful track record of mobilising and engaging diverse communities.
You enjoy building relationships and making connections: not only do you have exceptional interpersonal skills, you have the ability to build and maintain positive relationships with local community groups, organisations, and influencers.
You have experience in working remotely and with multi-cultural organisations.
You are proficient in maintaining accurate records and reporting campaign progress using standard office software and tools.
BONUS SKILLS AND KNOWLEDGE
If even a couple of these criteria speak to you, you could be the perfect person for the job. We know that no one can possibly have all these skills and experiences - you will likely be able to bring 2 or 3 of the following to our team;
Previous Election Campaign Experience: you have either volunteer or professional experience in organising election or voter mobilisation campaigns will be an advantage.
Campaign Strategy: you have the ability to create, execute, and adapt campaign strategies effectively, including organising events, developing content, and leveraging digital and offline channels
Passionate Advocate: you have a strong commitment to social and political change, as well making progressive change across Europe
Relational Organiser : you've had exposure to relational organising around elections
NEXT STEPS
Click on HERE and submit your CV, cover letter followed by a sample piece of writing * by midnight (CET) 19th November 2023. From here we will review applications, with expected interviews taking place on December 11-13.
*A sample piece of writing could be a piece of communication you have written, for example: a blogpost; a campaign mailing; an opinion piece; an editorial.
Please, ensure that your CV, motivation letter and writing sample are in English, as applications in other languages will not be processed.
WeMove Europe strongly encourages and welcomes applicants of all origins, ages and diverse backgrounds. Women and people of marginalised genders, people from a minority background, people with disabilities, LGBTIQ+ people, and others from traditionally marginalised backgrounds are strongly encouraged to apply.
Ogłoszeniodawca:
WeMove Europe
Imię i nazwisko:
Olga Iskra
Ważność ogłoszenia: od 15 listopada 2023 do 28 listopada 2023
Redakcja portalu www.ngo.pl nie odpowiada za treść ogłoszeń.